Special Events
Signing Ceremony of Treaty on Mutual Legal Assistance in Criminal Matters between Belize and the Republic of China (Taiwan) on Sep 26, 2020
Publication Date:
Last updated:
View count:1571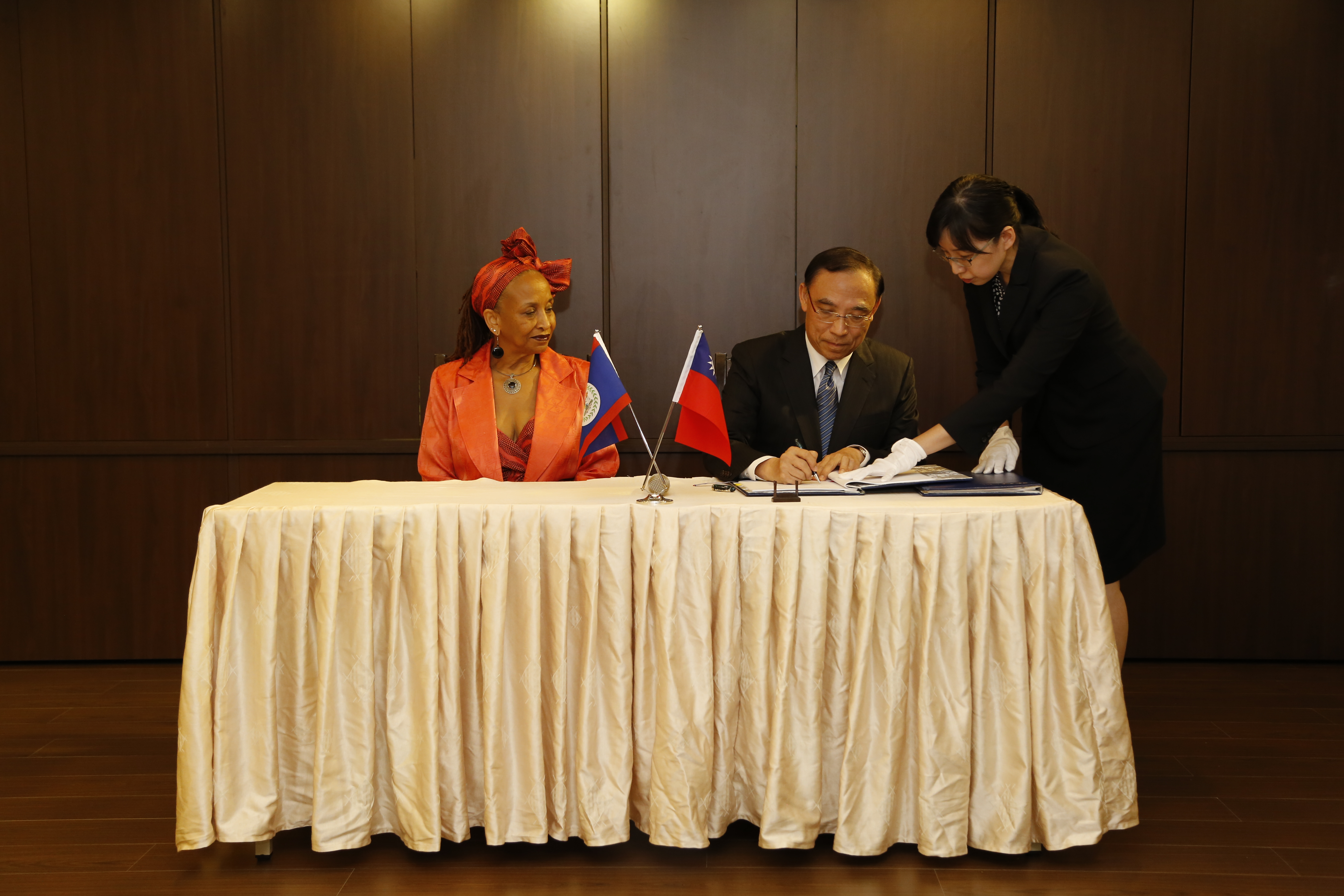 The "Treaty on Mutual Legal Assistance in Criminal Matters between the Government of the Republic of China (Taiwan) and the Government of the Republic of Belize" was signed by Minister of Justice of R.O.C., Ching-Hsiang Tsai and witnessed by Ambassador Diane Haylock of Belize in the Ministry of Justice, on Sep 26, 2020.
Soon after, The Minister of Foreign Affairs of Belize, Wilfred Elrington, representing Belize, signed this treaty as well on September 28, 2020, in Belize.
Following those concluded with the U.S., Mainland China, the Philippines, South Africa, Poland, and Nauru, this is the seventh treaty between Taiwan and foreign country regarding mutual legal assistance, which demonstrates the strong determination of the Ministry of Justice to fight crimes with partners from all over the world.